Training & Board
At our Premier Equine Facility, we are proud to offer Full Training Packages & Boarding Packages with Training and/or Lessons*. We offer the following amenities:
indoor riding arena - heated tack room with individual locking tack lockers - heated lounge with restroom - indoor hot and cold wash rack - 15 stalls with large runs attached to the indoor arena - outdoor riding arena - outdoor round pen - 40 acre property with trails on & off the property - 5 minute trailer ride to the galisteo basin *Please inquire about board package options
Horse training & Boarding
If interested in refinement, specialty training or a tune-up, please contact us for Training prices.
For all of our clients in full training or board with training, we provide premium Colorado hay, daily stall cleaning, and fresh Eldorado water with automatic Nelson waterers. We also provide an a la carte service for an additional fee; such as shavings, turn out, farrier services, veterinarian services, grooming, blanketing, and administration of medications. Please e-mail for an a la carte menu of services.
Boarding services must include training and/or a lesson package.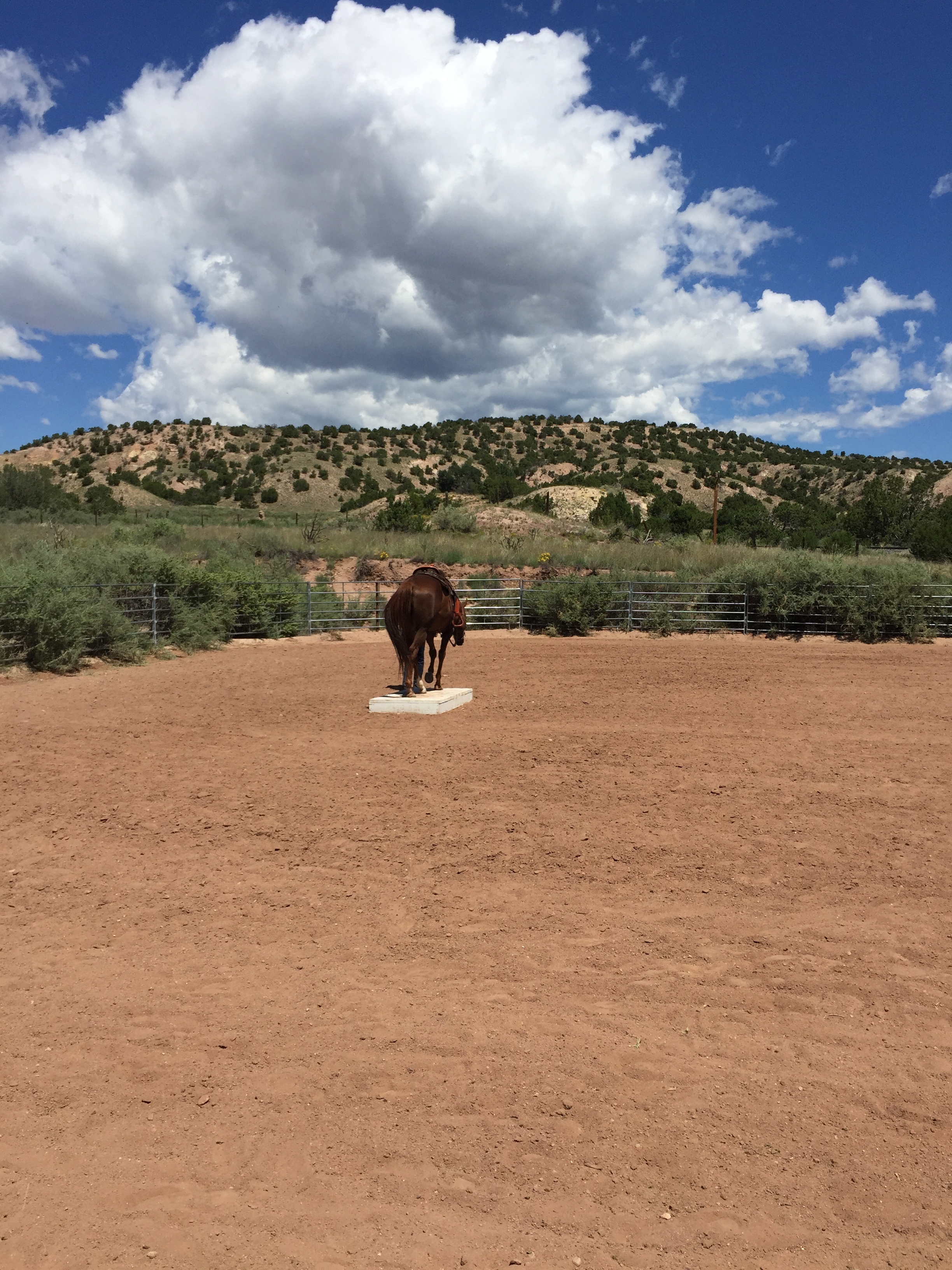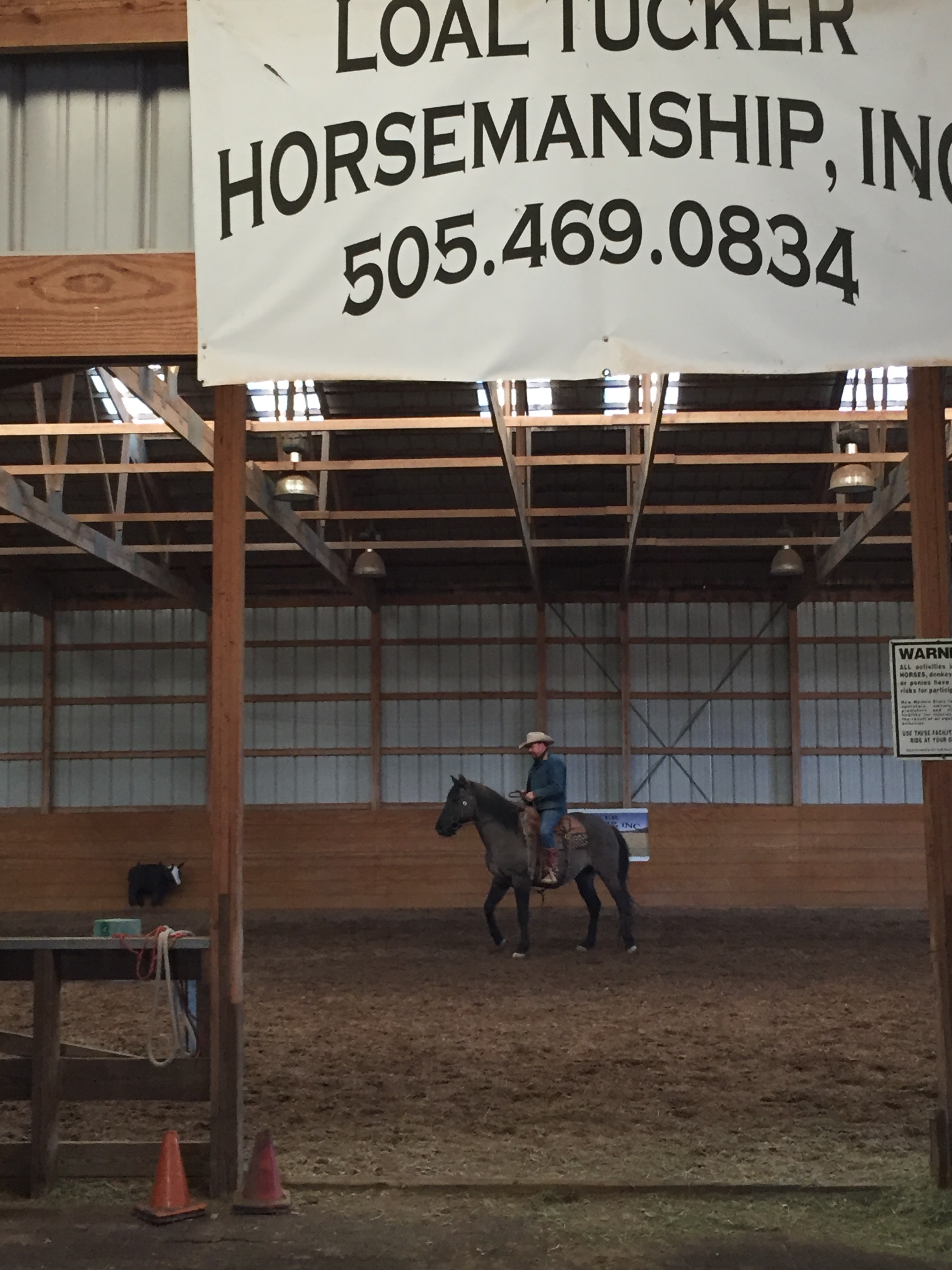 Outdoor Arena
We take pride in our large outdoor arena. We have ample room for a large clinic including cattle to teach students to sort, cut from the herd and/or box.
15-Stall IndoOr Barn & indoor arena
Our indoor arena is ideally suited in size and dimension for a variety of horsework and training. Since the arena is connected to the barn, you can work year-round with your horse without consideration to the weather outside.